Meet the expert security consultants of Locksmith West Hollywood !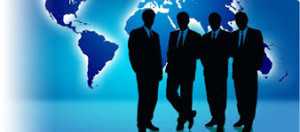 West Hollywood goes beyond providing lockout and emergency locksmith services. Its security consulting division aims to provide the best security solution to all clients. From corporate bosses to ordinary homeowners, anyone who has a need for security systems, can gain plenty of insights from a single session with our security consultants.
SECURITY CONSULTING SERVICES:
The security consultants of Locksmith West Hollywood first evaluate the client's current level of security. As experts in this field, they look through every inch of your home or business to find anything that poses the risk of a security breach. Conducting this survey also allows our expert security consultants to know which things require renewal, replacement, or installation in order to update the current level of protection.
The majority of companies, shops, retail stores, offices, and homes already have electronic security devices installed in them—and for good reason. These devices range from home security surveillance cameras to entry control systems and even biometric readers and other highly advanced security solutions. To ensure that these systems are fully functioning, they should be provided and installed by professional and well experienced security experts. Expert security consultants are able to recommend the best security systems and security cameras for any specific setting. There is no "one size fits all" formula in fulfilling security needs. A 3-bedroom house requires different security solutions than a corporate office.
West Hollywood security consultants often find that there are either insufficient security measures or too many ineffective ones. Keep in mind that having the wrong security system installed causes more damage in the long run. Our expert security consultants will make sure that you have all the information you need to select the perfect security measures for your home or business, while keeping in mind your own budget. Give us a call now so we could provide you with 24-hour locksmith services at cheaper rates.
Locksmith West Hollywood  (323) 306-5221