REKEYING LOCKS SERVICE- – Locksmith West Hollywood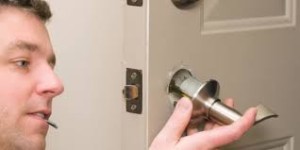 So when a locksmith says he is rekeying your locks what is he doing exactly? Rekeying locks is changing the lock, allowing a different key to make the lock open. There are several reasons for a lock to be re keyed, but to get this done, it will require the services of a professional locksmith.
Rekeying was invented in 1836 by a man named Solomon Andrews. He was a New Jersey locksmith, and his locks had adjustable tumblers and keys so it could be rekeyed. In the 1850's Andrews and Newell invented removable tumblers that you can take apart and scramble. The keys had interchangeable bits which matched other tumbler configurations. This ability to change it into several different arrangements became the basis for modern day combination locks.
The reasons for needing to rekey your locks can range from losing your keys to your keys being stolen. If you move into a new house, you would also need to rekey or replace your locks because you do not know how many people still have keys. For a lock to be re-keyed it must have at least a National Standards Institute Grade 1 designation, or you may have to replace your whole lock. It can be expensive to replace an entire lock, so re-keying allows the old key to be replaced without replacing the entire lock. The locksmith is trained in how to do this quickly and without mistakes, plus he can make you a new key afterwards.
People have always needed to keep their valuables safe and have wanted locks to keep them that way. The ability to change the current configuration of your lock is very convenient and doesn't take very long to complete. A skilled locksmith can rekey the lock for you.
KEY DUPLICATION SERVICES
We assure all our customers the most exact key duplicate they could get. Our key duplication services are available 24 hours and at very affordable rates.
Locksmith West Hollywood  (323) 306-5221